Senior Events & Trips
Events & Classes
Currituck Senior Center
Winter Lights & Dinner
Wednesday, December 14, 2022 |  Time – To Be Announced
Walking tour at the Elizabethan Gardens in Manteo and dinner at Black Pelican!
Cost is $16 admission and money for dinner. Time is To Be Announced.
Call 252-232-3505 to register by Wednesday, December 9, 2022.
Powell's Point Senior Center
Cinema Café
Thursday, December 29, 2022  | Time – To Be Announced
To see "I Wanna Dance with Somebody" (2022)  The Joyous, emotional, heartbreaking celebration of the life and music of Whitney Houston, one of the greatest female R&B pop vocalist of all time. Tracking her journey from obscurity to musical superstardom.
Call 252-232-3505 to register by Wednesday, December 28, 2022.
Knotts Island Senior Center
Lunch Trip & Shopping
Monday, December 19, 2022  |  10:30 a.m.
The Christmas Mouse and lunch at Planet Pizza in Virginia Beach!
We will leave the center at 10:30 a.m.
---
Save The Date
None at this time, please check back.
---
Trips
3 Day/2-Night Savannah, Georgia & The Golden Isles Trip
Monday, May 8 – Wednesday, May 10, 2023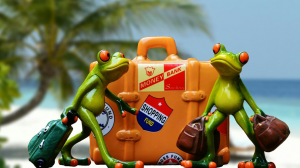 Trip includes:
2 nights hotel accommodations,
2 breakfasts at your hotel
and 2 dinners of which one will be at "The Pirates House!"
A guided tour of Historic Savannah –  During your tour, experience over 270 years of rich history from before the Civil War to today.  See Savannahs beautiful historic district, including:

historic squares,
magnificent fountains,
and gorgeous Southern-style homes.

A performance at the Historic Savannah Theater!
Guided Tram tour of Historic Jekyll Island – for 5 gilded decades, American leaders visited the Island "to secure and escape" from the demands of their everyday lives and pursue "a life of elegant leisure" on this 240-acre National Landmark District.
Tour of St. Simon Island – including:

a stop at the St. Simon lighthouse,
browsing through the Island Village and shops.

A visit to the famous River Street – walk along a cobblestone road that runs beside the Savannah river while enjoying wonderful restaurants and boutique shops!
Cost: $489 per person/double occupancy.  $51 per person/double occupancy Optional Travel              insurance.
$100 deposit is due by Monday, January 15, 2023. 
Please contact the Currituck Senior Center at 252-232-3505 to register.