Geographic Information Services (GIS) is a division of the Currituck County Information Technology Services (ITS) Department.
The primary purpose of the Geographic Information Services division is to maintain the County's Geographic Information System, a computer-assisted information system to collect, store, manipulate, and display spatial (geographic) data within the context of an organization, with the purpose of functioning as a decision support system.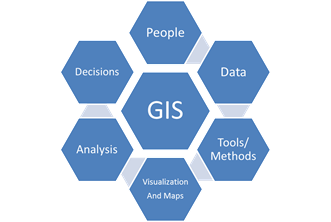 In addition, the GIS division provides geographic data, mapping, and related services to County departments, citizens, internet users, private businesses, and various County boards, commissions, and committees.
Our GIS brochure (pdf) has all the information you need in one place.
Responsibilities of the Geographic Information Services (GIS)
Collects, creates, and maintains geographic data in a digital format for use by County departments
Provides mapping services and technical support to all County departments
Creates maps and/or display graphics for various County-sponsored projects
Provides software and training to County employees on the use of geographic data as a decision-making tool
Provides geographic data to the public through pre-made products such as compact disks or hard-copy maps
Manages various projects for the collection or procurement of geographic data
Maintains the computer system and all ancillary hardware such as plotters, scanners, printers, Global Positioning System (GPS) unit, etc.
Assigns addresses and approves street names
Land Records
Land Records is a section of Currituck County Geographic Information Services (GIS) and is responsible for the maintenance of county parcel records used for
county taxation,
public inquiry,
legal research,
and county decision making.
This maintenance consists of updating the
digital parcel geometry,
real property ownership,
and legal land descriptions
in the county's GIS and Tax database.
North Carolina has a 'document-driven system' which relies on legal documents recorded in the county Register of Deeds and the Clerk of Court's office.
Land Records uses deeds, plats, wills, and other public documents to maintain an index of property location and ownership in Currituck County.
Every effort is made for accurate and timely maintenance of ownership records and parcel geometry changes.  There is a time lag between when a document is filed and when the change is reflected on Currituck County's website.  This time lag will vary depending on the volume of the documents recorded and the types of transactions involved.
Geographic Information Services (GIS):
can provide printed aerial photography and help in locating your recorded map and deed in the Register of Deeds;
cannot

tell you where a property boundary is on the ground, nor provide coordinates or latitude and longitude of property corners.  Property disputes are handled by landowners though the legal system by privately hired Attorneys and privately hired Professional Land Surveyors. 
Geographic Information Services  is dedicated to maintaining quality land records and assisting the citizens of Currituck County in questions landowners and the public may have.
GIS Data & Mapping Uses
Parcel Ownership
E-911 Mapping
Economic Development
Land Development
Code Enforcement
Infrastructure Mapping
Storm Damage Mitigation
Service Routing
Environmental Analysis
Flood Plain Mapping
Tax Value Assessment
Crime Analysis
Health Trends and Patterns
Population Analysis
Representation Analysis
Point of Interest Mapping